Cargo Basket Installation
Guide for the installation of cargo basket of all CycleBoard models.
‍
Cargo Basket Installation Video
Cargo Basket Installation Instruction PDF
‍
Required Equipment
6 mm Allen
13 mm Socket
Ratchet (for 13 mm Socket)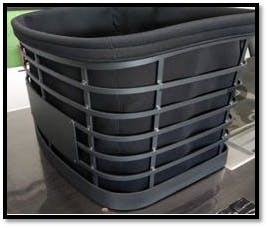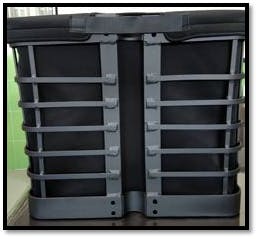 Procedures
‍
Upper Bracket - Remove the plastic on the rubber mounting surfaces of the basket and the brackets. Fold the handle down and rest the basket on top of the handle so the bottom is just above the pivot at the base of the handle. Install the upper bracket on the basket with 4 screws and 4 washers from the bracket side. Tighten the screws all the way so that there is an even gap between the bracket and the basket.

Lower Bracket - Fold the handle up and install the lower bracket the same way using 4 screws and 4 washers. Install 8 washers on the screws sticking out inside of the basket and then install 8 lock nuts by hand on all the screws. Use the 6 mm Allen to hold tension on each screw as the nut is tightened with a 13 mm socket.
Have more questions? Contact support@cycleboard.com